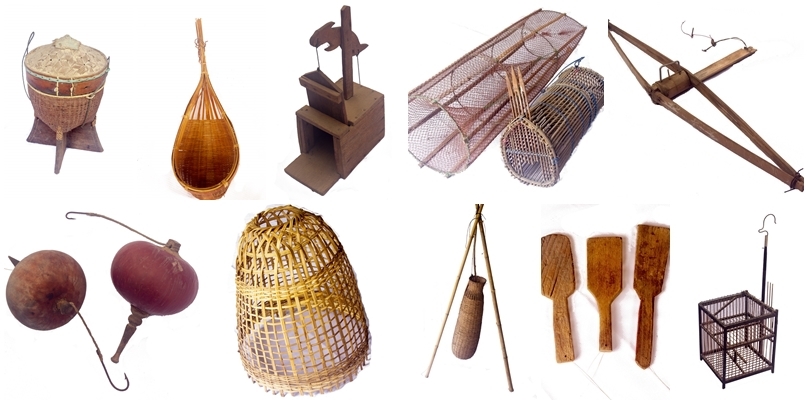 Cultural objects studies is a study of objects, objects qualities, objects materials, and other cultural facts which can help enable us to understand more of the objects in their societal and cultural context as well as in the aspect of societal relations. Cultural objects study is an interdisciplinary field of study which addresses the relations of humans and tools; i.e., production, origin, preservation, and interpretation which reflects the local wisdom and the community people's way of life.
In this regard, the Princess Maha Chakri Sirindhorn Anthropology Centre (Public Organization) has created a Traditional Objects of Everyday Use Database with an aim to collect information of Thailand's traditional tools, be they lost or found, and make the resources available for educational purposes to encourage the socio-cultural learning and preserve the local wisdom.
All the traditional objects with the information available in this database are tools or appliances of daily use, categorized by usages as defined by American Folklore Society Ethnographic Thesaurus.
Name : Thanwadee Sookprasert | Researcher/data curator
E-mail : thanwadee.s@sac.or.th
Name : Tanapha Eungtanapha | Developer
E-mail : tannpha.e@sac.or.th
Princess Maha Chakri Sirindhorn Anthropology Centre
20 Baromaratchachonnani Rd, Taling Chan, Bangkok 10170
E-mail : database@sac.or.th
Tel. : +66 2 8809429 Ext.3822